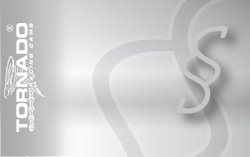 General Standard Terms and Conditions


1. General
The following terms of delivery and business shall apply to all current and future business terms. We shall not be bound by any terms of purchase issued by the customer. Court of jurisdiction and place of fulfilment shall be, in all cases, Herford/Westfalen. All offers shall be not binding with regard to prices, delivery options, changes in shape or form, consistency or appearance.

2. Quotations and Purchase Obligations
All offers shall be not binding with regard to price and delivery options. Orders by telephone, and quotations regarding prices and delivery options shall require written confirmation. By placing the order the customer shall be bound to purchase the goods. He shall waive any claim for an order confirmation. The supplier shall at all times be entitled to refuse, in whole or in part, the execution of the orders, without entitlement to compensation by the customer. If necessary, the supplier can carry out minor changes to the type and implementation of delivery. Should the calculated costs increase considerably between the contract agreement and the delivery, then we shall have the right to a commensurate price increase. We shall also reserve the right to alter prices following changes in the exchange rates.

3. Terms of Delivery and Payment
All prices are exclusive of statutory VAT (Mehrwertsteuer), packaging and postage. We shall supply solely under the reservation of proprietary rights. Ownership shall pass to the customer, when customer has fulfilled all obligations which have arisen from our deliveries. Our bills shall be payable by cash on delivery or by direct debit without any separate written agreements.

4. Warranties
All parts, which are subject to competition, as well as parts used for performance enhancement, shall principally not be subject to warranty claims. Our engine, tuning, and spare parts shall be supplied without TÜV (MOT) certificate. Their permissibility for use on public roads shall not be part of the contractual nature. In the case of a defect occurring following improper use, attempted repair, damage, or other alterations to the goods implemented by the customer or third parties, warranty claims shall not be valid. In case of any possible warranty claims we accept liability only for the parts supplied by us. We shall not in any case be liable for assembly costs or any resulting damages.

5. Returned Goods
Parts which have been correctly ordered and delivered shall, in principle, not be accepted as return goods. Goods can only be returned after prior agreement and free of postage charge. The supplier shall be entitled to charge 10% storage costs for returned goods, including those returned after prior agreement. Complaints regarding the quantity or condition of the goods shall only be taken into account within 8 days of receipt of the goods. In case of justified claims, the decision to send replacement goods or issue a credit note shall lie with the supplier. Any further claims of any kind shall be excluded.

6. Liability
In case of any damages of any type, which have evidently been caused by a faulty part supplied by us, we shall only be liable at most up to the goods value. The decision to send replacement goods or issue a credit note shall lie with us. We shall not be liable for any resultant damages.